ABOUT LYNDELS DANCING CLUB
Lyndels Dancing Club was established in 1992, teaching IDTA Disco, Ballroom and Latin American.
Over the years, we have grown and developed to become the successful school we are today, offering a wide range of subjects.

* BALLET * TAP * MODERN * FREESTYLE * STREET DANCE * MUSICAL THEATRE * DRAMA *
*BALLROOM * LATIN AMERICAN * SALSA * ROCK`N`ROLL *
We take children from 3 years old, through to adult classes for a wide range of abilities.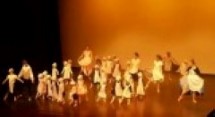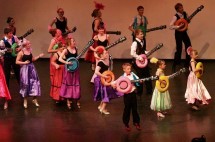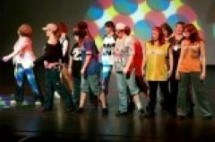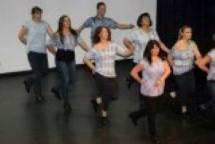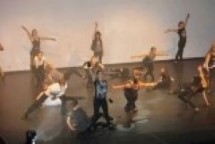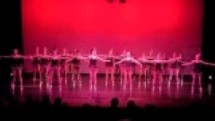 We offer medal tests and accredited grade exams through the IDTA (International Dance Teachers Association) We do a full show every 2 years, and every pupil is invited to take part!
Our last show was "Mix it Up" at Middleton Hall, Hull University, In February 2014. To view some pictures from the show, please click on gallery Most of our classes are held either in Hessle, or Anlaby Common, but we also have branches at Eastfield Primary School and in Cottingham
Please follow the links to discover more details about our classes!
Private lessons in all subjects, for all ages are available. Please contact us directly for details find out more about Children`s Classes * find out more about Adult Classes * find out more about the dance styles * Contact Us * Find us on Facebook We do have a uniform for our classes: and we sell everything you could need!
However, if you find our uniform cheaper elsewhere, please tell us, so we can tell everyone else!
We don`t insist you buy your uniform straight away - you need to know that you or your child are going to like our classes!
Uniform can be bought one item at a time, new or second hand, in whatever way suits you the best.
We do ask, though, that after a term or so you are fully equipped, particularly with the correct footwear! find out more about the uniform Our Principal teacher, Louise Weightman, 43, is a married mother of 3.
She was an examiner for the UKA (all branches), but recently resigned, and is also qualified IDTA, theatre and ballroom branches
She trained at Pattisons Theatre Arts, in Coventry, undertaking a 3 year full time course, studying:-
Ballet (RAD, ISTD, IDTA), Tap (ISTD, IDTA) Modern (ISTD, IDTA) National Dance (ISTD)
Acting (LAMDA), Speech and Drama (LAMDA), Ballroom and Latin American (IDTA) Singing
Anatomy, Teaching Theory and practice, Choreography
She performed in Pantomimes and Cabarets during her course, gaining valuable performance experience
She finished the course in 1990, and left qualified IDTA (Ballet, Tap, Modern, Ballroom), ISTD (Modern) and Student Teacher RAD
Louise has continued her studies whilst building the school to what it is today.
This further study led to her being offered the position of examiner for the UKA, which in turn led to
opportunities to lecture, examine abroad, and co write the current Grades syllabi used by the UKA.
She decided to resign in order to concentrate on her family and her own school.

Louise, pictured here with Daughter Lucy Find out more about the teachers, junior assistants and teacher training opportunities Home page